South Carolina Dance Company of Lexington SC is now accepting registration for the 2016-2017 Fall dance classes.
or to learn more
SCDC 2016-17 Fall Dance Class Schedule
In the schedule below, our dance classes are listed by the type of dance genre. Please do not hesitate to contact us if you have any questions about our class schedule or if you can not find a class that suits your needs. We look forward to having you as a part of our 2016-17 SCDC family!
TERRIFIC 2's DANCE CLASSES
PRESCHOOL (AGES 3 TO 6) COMBINATION DANCE CLASSES
DANCENASTICS CLASSES
JUMPS AND TURNS DANCE CLASSES
HIP HOP DANCE CLASSES
JAZZ DANCE CLASSES
TAP DANCE CLASSES
LYRICAL DANCE CLASSES
BALLET DANCE CLASSES
POINTE CLASSES
MUSICAL THEATER CLASSES
ADULT DANCE CLASSES
ALL BOYS DANCE CLASSES
SCDC COMPANY DANCE CLASSES
To register, please log in to your parent portal account, click on the enroll tab, and choose the 2016-17 FALL SESSION. All of our available classes will be listed. Once a class is full, it will be closed. Many of our classes will fill up quickly so please don't wait to register!!
Important SCDC information for 2016-17
SCDC POLICY MANUAL 2016-17 (to be updated soon) SCDC FALL DANCE CLASS SCHEDULE FOR 2016-17  SCDC TUITION FEE SCHEDULE FOR 2016-2017 (to be updated soon)  
How do I set up an online account to register my child for dance classes at SCDC?
If you are a new family to SCDC or do not have access to our ONLINE PARENT PORTAL, then please click on the link SCDC ONLINE REGISTRATION to set up an online account with our new software program.  ALL SCDC FAMILIES ARE REQUIRED TO USE THIS FREE SERVICE. Once you have completed the one time registration process, simply follow the onscreen instructions that will assist you in creating a password that will grant you access to the SCDC online parent portal. Once you have established access to the Parent Portal, you can pay your tuition online, add or cancel classes, sign up for special events, and access other features offered through the Parent Portal.  If you have any questions, please feel free to contact our SCDC office staff to better assist you.
SCDC prides itself for having a first class dance studio in Lexington, SC.
SCDC is located in a state of the art, 10,ooo square-foot facility that was built with safety in mind for all of our dancers. We have achieved this by utilizing custom-built, sprung-floor systems with slip resistant marley surfaces.  All of our dance rooms are equipped with stretch bars, safety mats, and sprung floors. As a result, and with the help of our professional, highly trained teaching staff, SCDC provides a safe, professional atmosphere where children, young teens, and adults can develop a strong technical dance background — as well as experience the creativity of the arts — in a facility that is above the industry standards.
SCDC's owner and artistic director, Danyele Gardner, has created an award winning dance studio in Lexington SC that is helping children become the best they can be
by empowering them to be goal-oriented and disciplined learners through SCDC's dance and performing-arts curriculum. At SCDC, It is our vision and company mission to give our students not only quality dance instruction, including various exposures to world famous guest dance artists,but to teach life skills that prepare them for real world experiences.  South Carolina Dance Company's dance programs enhance our student's lives by providing leadership and team-work opportunities, a positive-attitude approach to dancing and life challenges, productive work-ethic skills, and community service learning experiences. These developmental attributes are consistently incorporated into our dance classes.  We believe this gives our students strengthened self-esteem and self-confidence values, and  as a result, our students learn through dance that hard work, practice, and discipline give them the tools that are necessary to experience success in all aspects of their lives.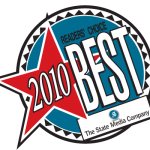 South Carolina Dance Company was voted the 'BEST DANCE STUDIO IN THE MIDLANDS' by The State Newspaper and is voted 'BEST DANCE STUDIO IN LEXINGTON AND WEST COLUMBIA SC' by the readers of Lexington Life Magazine
SCDC is celebrating it's 11th year of providing the Lexington, SC and the Greater Columbia, SC area with the best instruction and atmosphere for dance education.  If you are interested in learning more about why SCDC has been voted the best dance studio in the Midlands and Lexington SC, please CONTACT US today to see why we are the fastest growing and most talked about dance studio in the midlands.  Thank you Lexington, SC and Greater Columbia, SC area families for voting us The BEST DANCE STUDIO 2010, 2011,  and now 2015!!
South Carolina Dance Company is a place of learning
We take pride in our students' progress and strive to promote self-confidence, teamwork, and a positive self-image in a happy and fun environment. Our mission is to create responsible, motivated, and positive individuals. South Carolina Dance Company is based on the philosophy that students should experience dance by developing balance, control, posture, flexibility, focus and fine-tuned listening skills. Dance inherently involves problem solving, pattern, and sequencing. As such, it enhances a higher level of thinking abilities. Excellent training in dance technique, teamwork, and performance quality promotes self-confidence, creativity and a sense of exuberance in accomplishment.
South Carolina Dance Company values every student and family.
We are committed to treating students and families with the highest level of professionalism, respect, and courtesy. We encourage you to let us know at anytime if we are not meeting your expectations or providing you with the level of services you desire.  Our goal is to provide each dancer the opportunity to grow and learn in all disciplines of the performing arts while providing a safe, happy, and nurturing environment.
South Carolina Dance Company Offers Classes in the Following Dance Disciplines: