The staff members at SCDC value every student and family. SCDC is committed to treating students and families with the highest level of professionalism, respect, and courtesy
.
The staff members of SCDC encourage you to let us know at anytime if we are not meeting your expectations or providing you with the level of services you desire. SCDC instructors and staff members have Christian beliefs and support comes from the staff through prayer and ministry by guiding students (young and old). We believe that if we train our children in the way they should go, when they are old they will not depart from it.
Our goal is to provide each dancer the opportunity to grow and learn in all disciplines of the performing arts while providing a safe, happy, and nurturing environment with Christian staff members. Our goal is for South Carolina Dance Company to be the BEST DANCE STUDIO IN THE MIDLANDS!
Danyele Gardner – Owner and Artistic Director of South Carolina Dance Company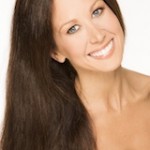 Danyele Gardner currently serves as owner, director, instructor, and choreographer of the South Carolina Dance Company.  Recently, Danyele won TOP Choreography accolades from regional dance competitions where her competitive teams were recognized as elite performers. Some of Danyele's students have been invited to attend "So You Think You Can Dance," The south Carolina Governor's School of the Arts, New York Programs including Kids Artistic Review, JUMP, and the Rockettes as well as other intensive training sessions.
Danyele is trained to teach students in all disciplines of dance, gymnastics, voice, acting, pageantry (including modeling, interview, wardrobe, & make-up). She earned a Dental Hygiene degree from Midlands Technical College and a Bachelor of Arts Degree is Early Childhood Education from Columbia College. Danyele's passion is for the parents, students, and staff to be a part of the best dance education and facility in the Midlands. She gives all the glory of her creativity to the Lord and desires for God to be honored through "Praising His Name with Dance." Danyele resides in Lexington with her husband Jonathan Gardner, and sons Jon David (9) Jonah Dylan (4).
In April of 2012, Danyele Gardner was featured on the cover and was the lead story for the Lake Murray Magazine of Columbia SC.  Danyele was highlighted in the magazine for her active role in the community as Mrs. SC America 2012, and more importantly, for her role as a dedicated wife, mother, and focused business owner in the Lexington SC community.
The Staff of South Carolina Dance Company 2014
Ashley Howell – Ballet, Jazz, Lyrical, Tap, and Company Co-Directer
Ashley is currently in her 5th season here at South Carolina Dance Company. She began her dance training at the age of 3 at ShaMar Dance Studios. At the age of 10, Ashley was accepted into Columbia City Ballet II and began training under William Starrett and Mariclare Miranda at the Columbia Conservatory of Dance. At the age of 15, she was invited to join the Columbia City Ballet and performed many soloist and featured roles in ballets such as The Nutcracker, Beauty and the Beast, Cinderella, Off the Wall: Dancing the Arts of Jonathan Green, and the Hootie And the Blowfish Ballet. In addition to her ballet studies, Ashley began training at the South Carolina Performing Arts Center for jazz and tap and became a Senior member of Company One, winning top overall awards for solos and groups. Over the years, she has trained with world-renowned choreographers and teachers such as Jason Parsons, Mia Michaels, Joe Lanteri, Chris Dupre, Mandy Moore, Stephen "Twitch" Boss, Cynthia Harvey, and David Howard. Now retired from her dancing career, Ashley enjoys sharing her love for the art with her students. Her choreography has been recognized at regional and national competitions across the southeast. Most recently, she and owner Danyele Gardner, were awarded a coveted Teacher of the Year 2012 award at Kids Artistic Revue Grand National Finals in Myrtle Beach. Their group "Chicago" also won Elite Grand National Champions, which is their highest honor awarded.
Email: ashley@southcarolinadancecompany.com
Claire Rose Norris – Daily Operations, Preschool, Lyrical
Claire entered the world of dance as an eager, energetic 5-year-old student at the well-respected Crosby's School of Dance in Aiken, SC. By age 11, Claire was invited to join the Aiken Civic Ballet Company as an apprentice (ACBC) where three years later she earned a position as a full member of the ACBC, under the direction of Carl Crosby. A committed dance student, Claire developed skills in tap, ballet, Pointe, jazz, hip hop, and musical theater. As Claire developed her dance skills, she was invited to perform as a guest dancer with the Augusta Civic Ballet in several productions of the classic, The Nutcracker. Claire continued her dance study throughout work on her bachelor's degree at Winthrop University where she graduated with a degree in Mass Communications in 2001. Following graduation, Claire spent a year working at Walt Disney World in Orlando where she learned the Disney way of using aspects of performance as life skills as well as the value of excellent interpersonal customer service skills. She enjoys working in the theater world as well both acting and choreographing. She won the award for "Outstanding Choreography" for her work on the Aiken Community Playhouse's production of "Grease". Aside from dancing, Claire's greatest joy is spending time with her husband, Clay, and their beautiful toddler daughter, Macie.
Email: claire@southcarolinadancecompany.com
Amanda Breedlove – Ballet
Born and raised in Columbia, SC and a graduate of Spring Valley High School, Amanda began studying Ballet at the age of four with the Columbia Conservatory of Dance. She has trained under Mariclare Miranda, William Starrett, Serge Lavioe, Kerrie-Anne Dunn Sparks, Ashley Howell and Kimberly Langley. She danced on stage with the Columbia City Ballet beginning at the age of five, became a member of CCBII, the junior company, at the age of seven and continued until she became a full company member at age 17. While with Columbia City Ballet she has performed in numerous Ballet productions since 1997 totaling over 60 rolls. Amanda began competing with Columbia Conservatory Dance Company when she was 12, first in Ballet then in Jazz, Lyrical, Contempo- rary and Musical Theatre winning numerous solo and group awards. Amanda has attended summer programs at the Boston Ballet and the Pittsburgh Ballet Theatre where she had the privilege of taking classes with Li-Chou Cheng, David Howard, Gelsey Kirkland, Dennis Marshall, Laura Young among many others.  She will be going into her fifth season as a professional dancer with the Columbia City Ballet and plans to attend the University of South Carolina in the future majoring exercise science and physical therapy.
Tara Rooks – Jazz, Dancenastics, combo-classes, Hip Hop
Tara began her dance education in Georgia under the direction of Melissa Blair Hall at StarMaker Talent Dance Company. She is excited to begin her 7thseason of competitive dance and her 2nd year as a proud member of SCDC's Elite Company. Tara has won numerous awards and scholarships at both regional and national competitions throughout the Southeast. She has received training in voice, acting, and tumbling/acro both for dance and cheerleading. Tara has been actively involved in musical theater since elementary school, and has appeared in numerous productions including featured roles in: Tarzan the Musical, Seussical, Wonka Jr., and The Little Mermaid. Tara is a senior at Lexington High School and is thrilled to begin sharing her love of the performing arts with SCDC students!
The Student Teaching Assistants for South Carolina Dance Company 2014
Emma Buchman began her dance training at the age of three and has been dancing for ten years. Emma is a junior at Lexington High school and is a member of the Elite/Senior competition team here at South Carolina Dance Company. During her six years of competing, she has earned many top overall placements along with her teammates and has been invited to compete in the Star Showcase at Kids Artistic and the Best of Best at Applause Talent competition against some f the toughest competition in the nation. Emma is very excited to be a staff member this season and looks forward to sharing her passion of dance with our young students.
Skylar Kalea Carroll began dancing at South Carolina Dance Company in 2012. She has thoroughly enjoyed dancing with the company team. In 2014 she won Nationals overall Solo 9-11 division. She is looking forward to an awesome year dancing in the Junior company division.
Jenna Feaster began dancing at age 3. She has been training in all styles of dance: tap, ballet, jazz, lyrical, contemporary, hip hop, and pointe. She has been assisting at SCDC for 2 years and can't wait for another great season. She is also a member of SCDC'S senior competition team. She looks forward to a great year!
Luke is 12 years old and started dancing when he was 8. Luke has been on the SCDC Company Competition team for 3 years.  Luke has a passion for dance and although he enjoys all styles, contemporary and lyrical are his favorites. Luke has won several regional Top 5 awards for solo, duet, trio and small group dances. He and his duet partner also took home first place at Applause Nationals in their duet category and in the Best of the Best Competition. Luke loves helping younger kids become interested in dance and working with them to learn and perfect skills. Luke's goal is to become a professional dancer and choreographer.
Payton Lang has been dancing for twelve years. She has been trained in ballet, pointe, jazz, tap, lyrical, contemporary, and hip hop and has been taught by numerous amazing choreographers and dancers. One of her favorites being Mia Michaels. Payton has been on competition team for nine full years and this will be her tenth! Her favorite thing to do is get on stage and perform. She is currently on the Senior Company at SCDC! Payton is a Freshman at River Bluff High School and is in many extracurricular activities from Beta Club to student council. South Carolina Dance Company is Payton's second home and she can't wait for a great second year of assisting!
Molly Matthews has been dancing since the age of 3.  This will be her 7th year competing with the SCDC Competition Team.  She enjoys all forms of dance, but especially loves ballet and pointe.  She is excited to be assisting another year at SCDC.
Josie has been dancing since the age of 3 and started dancing at South Carolina Dance Company in 2004. She has been on Company for the past 9 years and is currently a member of the Senior Company. She has worked with many guest choreographers and has been studying under Danyele Gardner for the past 10 years. She has also participated in the Ballet and Tap Companies. Josie has enjoyed acting over the years and still takes voice lessons. She performs all types of dance and is excited to share her love of dance with new and returning students. This is her Junior year at Lexington High School, where she enjoys being an Editor on the Yearbook Staff, a member of the National Honor Society and the French National Honor Society.
Lauren Walters has danced for eleven years and danced competitively for nine years. She has been a member of the South Carolina Dance Company for 6 years. She has studied ballet, pointe, contemporary, jazz, lyrical, hip hop, and clogging. She has had the opportunity to study under many dancers and choreographers such as Stephen "tWitch" Boss, Allison Holker, Cyrus Spencer, Bobby Newberry, Kim Mcswain, Mike Curtis, and many others. She has been part of many award winning dances. In 2010 she was invited to attend a workshop in New York.  Lauren is currently a junior at White Knoll High School and plans to go to medical school in the future.
SCDC Office Staff
Claire Norris
Debbie Buchman
Michelle Cheatham
Ashley Arnold
Lisa Smith