The Staff Members at SCDC Value Every Student and Family. SCDC is Committed to Treating Students and Families with the Highest Level of Professionalism, Respect, and Courtesy.
The staff members of SCDC encourage you to let us know at anytime if we are not meeting your expectations or providing you with the level of services you desire. SCDC instructors and staff members have Christian beliefs and support comes from the staff through prayer and ministry by guiding students (young and old). We believe that if we train our children in the way they should go, when they are old they will not depart from it.
Our goal is to provide each dancer the opportunity to grow and learn in all disciplines of the performing arts while providing a safe, happy, and nurturing environment with Christian staff members. Our goal is for South Carolina Dance Company to be the BEST DANCE STUDIO IN THE MIDLANDS!
Danyele Gardner – Owner and Artistic Director of South Carolina Dance Company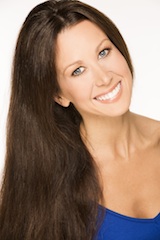 Danyele Gardner currently serves as owner, director, instructor, and choreographer of the South Carolina Dance Company. She has directed and produced many spring concerts, pageant productions, theater/church performance and numerous special events. Some of Danyele's students have been invited to attend Governor's school of the arts, New York Programs such as Kids Artistic Revue, JUMP, and the Rockettes as well as other intensive training sessions.
Her training began as a young student at Calvert Brodie Studios. She then further her studies traveling the southeast taking classes from master choreographers such as Mia Michaels, Stephen "Twitch" Boss, Sonya Tayeh, and Mike Minery. Her professional repertoire includes Peter Pan, Grease, Crazy for You, Wizard of Oz, Road to Victor, The Nutcracker, A Midsummer Night's Dream, and many more. Danyele's passions is for the parents, students, and staff to be a part of the best dance education and facility in the Midlands. She gives all the glory of her creativity to the Lord and desires for God to be honored through prayer.
Danyele currently resides in Lexington, SC with her husband Jonathan, and her two boys Jon David, 11, and Jonah, 6. Along with Ashley Howell, Danyele was awarded Teacher of the Year Awards in 2012 and 2013, and Choreographer of the Year 2013, Top Primary Studio 2013, and Elite National Grand Champions 2013 at Kids Artistic Revue Nationals. Recently SCDC was awarded 2 Best of the Best Awards and National Top First Call Studio in Charleston, SC at Applause Nationals Finals.
Danyele attended the Dance Teacher Summit last summer in NYC to further her dance education and enjoys traveling across the country judging dance state and national dance competitions. She is elated to CELEBRATE her 14th year at South Carolina Dance Company.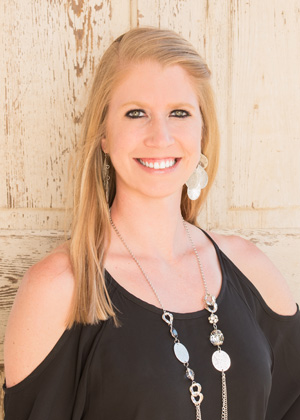 Ashley Howell – Ballet, Jazz, Lyrical, Tap and Company Co-Directer
Ashley is currently in her 7th season here at South Carolina Dance Company. She began her dance training at the age of 3 at ShaMar Dance Studios. At the age of 10, Ashley was accepted into Columbia City Ballet II an began training under William Starrett and Maricalre Miranda at the Columbia Conservatory of Dance. At the age of 15, she was asked to join the Columbia City Ballet and performed many soloist roles in ballets such as The Nutcracker, Hootie & The Blowfish, Beauty and the Beast, Cinderella, and Off the Wall & Onto the Stage Dancing the Art of Jonathan Green. In addition to her ballet studies, Ashley begin training at South Carolina Performing Arts Center for jazz and tap and became a Senior member of Company One, winning top overall awards for solos and groups.
Over the years, Ashley has trained with world-renowned choreographers such as Jason Parsons, Mia Michaels, Mandy Moore, Travis Wall, Chris Dupre, Stephen "Twitch" Boss, Allison Holker, Cynthia Harvey, and David Howard. Now retired from her dance career, Ashley enjoys sharing her love for the art with her students. Her choreography has been recognized at the regional and national level. Along with Danyele Gardner, Ashley was awarded Teacher of the Year Awards in 2012 and 2013, and Choreographer of the Year 2013, Top Primary Studio 2013, and Elite National Grand Champions 2013 at Kids Artistic Revue Nationals. Recently SCDC was awarded 2 Best of the Best Awards and National Top First Call Studio in Charleston, SC at Applause Nationals Finals. Ashley recently attended the Dance Teacher Summit last summer in NYC to further her dance education and enjoys traveling across the country judging dance competitions.In addition to teaching, Ashley enjoys spending time at home with her children Keena & Tobias.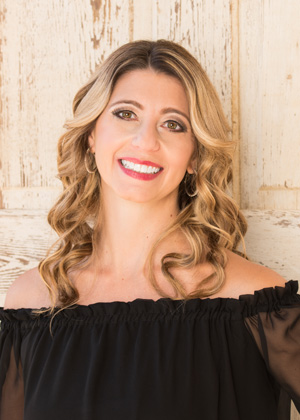 Claire Rose Norris – Daily Operations, Preschool, Lyrical
Claire entered the world of dance as an eager, energetic 5-year-old student at the well-respected Crosby's School of Dance in Aiken, SC. By age 11, Claire was invited to join the Aiken Civic Ballet Company as an apprentice (ACBC) where three years later she earned a position as a full member of the ACBC, under the direction of Carl Crosby. A committed dance student, Claire developed skills in tap, ballet, Pointe, jazz, hip hop, and musical theater. As Claire developed her dance skills, she was invited to perform as a guest dancer with the Augusta Civic Ballet in several productions of the classic, The Nutcracker.
Claire continued her dance study throughout work on her bachelor's degree at Winthrop University where she graduated with a degree in Mass Communications in 2001. Following graduation, Claire spent a year working at Walt Disney World in Orlando where she learned the Disney way of using aspects of performance as life skills as well as the value of excellent interpersonal customer service skills. She enjoys working in the theater world as well both acting and choreographing. She won the award for "Outstanding Choreography" for her work on the Aiken Community Playhouse's production of "Grease". Aside from dancing, Claire's greatest joy is spending time with her husband, Clay, and their beautiful daughter, Macie. They are eagerly awaiting the arrival of their 2nd daughter this October.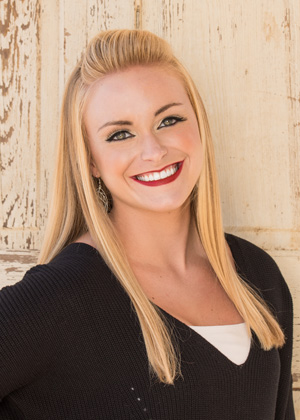 Amanda Breedlove – Ballet
Born and raised in Columbia, SC and a graduate of Spring Valley High School, Amanda began studying Ballet at the age of four with the Columbia Conservatory of Dance. She has trained under Mariclare Miranda, William Starrett, Serge Lavioe, Kerrie-Anne Dunn Sparks, Ashley Howell and Kimberly Langley. She danced on stage with the Columbia City Ballet beginning at the age of five, became a member of CCBII, the junior company, at the age of seven and continued until she became a full company member at age 17. She danced professionally with Columbia City Ballet for 5 years. While with Columbia City Ballet she has performed in numerous Ballet productions since 1997 totaling over 60 rolls.
Amanda began competing with Columbia Conservatory Dance Company when she was 12, first in Ballet then in Jazz, Lyrical, Contemporary and Musical Theatre winning numerous solo and group awards. Amanda has attended summer programs at the Boston Ballet and the Pittsburgh Ballet Theatre where she had the privilege of taking classes with Li-Chou Cheng, David Howard, Gelsey Kirkland, Dennis Marshall, Laura Young among many others. Amanda recently attended the Dance Teacher Summit in New York City to further her teaching education. Amanda is extremely honored to continue teaching at SCDC and hopes to pass her love of dance along to all of her students!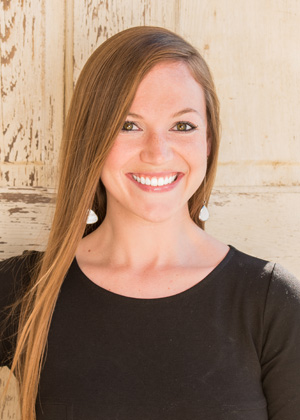 Lauren Strickland – Ballet, Jazz
Lauren Strickland has been a dancer for her entire life. She started out at age 5 at Linda Watkins' School of Dance in Southwest Virginia, where she danced as a lion to music from the Lion King in her first recital. Lauren danced with Mrs. Watkins until she graduated from Hidden Valley High School in Roanoke, VA where she was on the dance team and also trained in ballet, tap, and jazz and competed regionally for Linda Watkins. From there she wen ton to study at Virginia Tech, where she was a choreographer and the Event Planner for Fusion Dance Team at VT.
Lauren graduated in the spring of 2012 from Tech with Bachelor's degree in English and proceeded to work full time in Roanoke. She also taught ballet, tap, and jazz and coached the competition team for LWSD for two years until moving to Lexington, SC. She has choreographed many jazz, contemporary, and lyrical pieces that have been performed and competed by LWSD dancers- many receiving High Gold and Platinum awards, as well as placing in the Top 5 at regional and national level competitions. Lauren is incredibly excited to begin her 3rd year teaching at SCDC!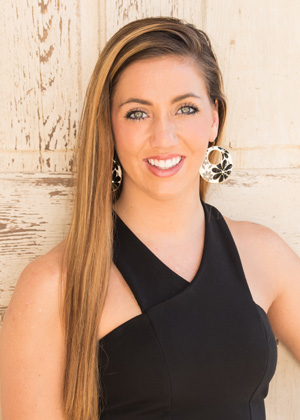 Leigh Anne Davis – Jazz, Hip Hop, Contemporary, Lyrical
Leigh Anne Davis was born and raised in Columbia, SC. She started dancing at the early age of 2 1⁄2. During Leigh Anne's competition days she traveled from New York to Las Vegas to Los Angeles competing and training at some of the best conventions and competitions. She was honored to receive numerous scholarships and awards from LA dance Magic, NYCDA, JUMP and the title of Regional Teen Miss Starpower. Leigh Anne graduated high school a year early in '05 as valedictorian and later attended the Fashion Institute of Design and Merchandise in Los Angeles, California where she majored in Fashion Design. Leigh Anne had the opportunity to choreography many pieces over the years that went on to receive numerous awards such as: Judges Choice, Entertainment, and Best Choreography. The dancers that she has trained have won many national overalls and national titles.
Leigh Anne also enjoys working with many pageant girls who dance as their talent. One of her former students won the title of "Miss Teen South Carolina" and even went to win "Miss America's Outstanding Teen 2013". She is still designing and sewing hundreds of dance costumes, pageant dresses, theme wear, and active wear that have also won their fair share of awards. She specializes in jazz, technique, lyrical, acro, tumbling, contemporary, performance, jazz funk and hip hop. She is very excited to be back in Columbia teaching and going back to college to get her Bachelors of Fine Arts and minor in Fashi.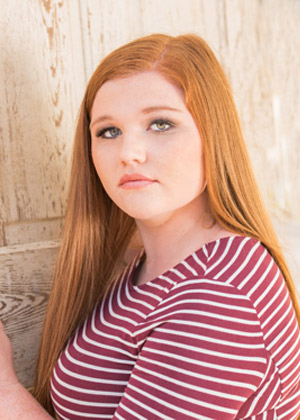 Jenna Feaster-SCDC Instructor
Jenna has been dancing for 13 years at SCDC training in jazz, tap, lyrical, ballet, hip hop and contemporary. She has been on the competition team for 11 years and has been part of many award winning dances at regional and national dance competitions.
Jenna has taken many classes from world renown instructors such as Twitch, Allison Holker, Shannon Mather, Jordan Casanova, and many more. She has been teaching and assisting at SCDC for the past 3 years.
Jenna is excited to share her passion of dance with her students. Upon graduating, Jenna hopes to attend the College of Charleston and study physical therapy.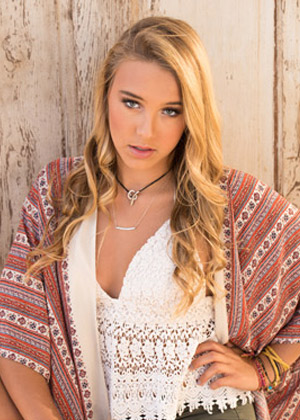 Isabella Cook-SCDC Instructor
Isabella Cook began her dance training at the age of 3. She is currently in her 14th year of dance and her 9th year of the South Carolina Dance Company's competition team. She has had excellent training under Danyele Gardner and Ashley Howell since the beginning of her dance career. She has studied ballet, pointe, tap, jazz, tumbling/acro, contemporary, lyrical and hip hop.
During her years competing, she has earned many top overall placements in her solos and groups. She has also been invited to compete in the Star Showcase at Kids Artistic Revue Nationals and Best of the Best at Applause Nationals against some of the best talent in the nation. Isabella is an energetic, happy individual who has an extraordinary passion for dance. She is a Junior at River Bluff High School and will graduate in 2018.
Isabella is very excited to be a staff member this season and looks forward to sharing her passion for dance with our young students.
The Student Teaching Assistants for South Carolina Dance Company 2016
Kaiya Cook
Emma Webb
Rebekah Cheatham
Molly Matthews
Jade Polson
Katelyn Parvesse
Hannah Cheatham
Meredith Carroll
Claire Norris
Doris Bermas
Michelle Cheatham
Pam Parvesse
Tara Carroll
Melissa Myeres