Register today for SCDC 2017-18 Fall Dance Classes!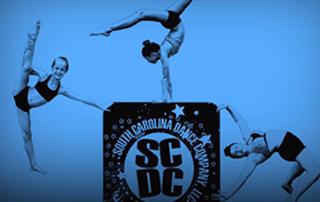 SCDC is offering early registration for 2017-18 Fall Dance Classes, new students may create an SCDC Parent Portal Account to receive notifications for our 2017-18 Fall Class Schedule
Please do not hesitate to contact us if you have any questions about our class schedule or if you can not find a class that suits your needs.
We look forward to having you as a part of our 2017-18 SCDC family!
Please contact us for more information or to learn more about South Carolina Dance Company.
SCDC 2017-18 FALL SESSION Schedule
In the schedule below, our Fall Session classes are listed by the type of camp genre. Please do not hesitate to contact us if you have any questions about our class schedule or if you can not find a class that suits your needs. We look forward to having you as a part of our 2017-18 FALL SCDC family![/fusion_text]
TERRIFIC 2'S
PRESCHOOL CLASS
DANCENASTICS
HIP HOP
JAZZ
TAP
BALLET
POINTE
JUMPS AND TURNS
CONTEMPORARY
LYRICAL
CLOGGING
ADULT
COMPANY CLASSES