South Carolina Dance Company's Hip Hop Classes are Award Winning, Very Popular, and are a Favorite Among SCDC Students.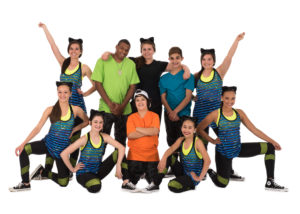 Hip Hop dancing has exploded onto the dance scene, and it is a favorite genre among our SCDC students.  SCDC students rave about the instruction given by our staff because our classes are high energy, athletic, and fun.
However, the staff at SCDC are conscience and deliberate to incorporate and include many of the traditional dance moves students are learning from their Jazz , Lyrical, and Ballet training at South Carolina Dance Company.  This blending of dance genres creates amazing Hip Hop choreography.
South Carolina Dance Company Hip Hop classes are challenging, and our students are being taught fundamentally sound Hip Hop movements.  As a result, our Hip Hop dance teams are award winning, and South Carolina Dance Company is being recognized as a premier place in the Columbia area to learn Hip Hop.
What is Hip Hop? The Merging of Jazz, Tap, and American, African, and Latino Dance Cultures
Hip Hop developed from the blending of cultures over time, including jazz, rock, tap, American and Latino dance influences. Hip Hop is the most explosive, energetic, and individually expressive forms of dancing. Hip Hop is unique in that it allows its dancers to showcase their individuality and dance with freedom, blending all dance genres into one, thus allowing for a dancers true personality to show on stage.
Hip Hop is a relatively new style of dance that has become a mainstream form of dance in today's youth culture.  Hip Hop is usually danced to Hip Hop music, and has evolved into a cultural phenomenon, called Hip Hop culture, with it's own style of music, clothing, language, and dance moves.
Hip Hop get's it roots from the 1980's style of  breakdancing. However, most breakdancing's moves are executed close to the ground, and Hip Hop moves are often performed standing up.  However, Hip Hop is constantly evolving and the dance form is performed according to each dancer's style.
At South Carolina Dance Company, each SCDC instructor has the freedom to incorporate all forms of dance into their own choreographed Hip Hop routines.  CONTACT US today to see why our SCDC Hip Hop instructors are winning awards and making Hip Hop one of the most sought after dance classes in the Lexington SC, Irmo SC, and Columbia SC area.